It pays to know the basics of SEO before embarking on a content marketing campaign.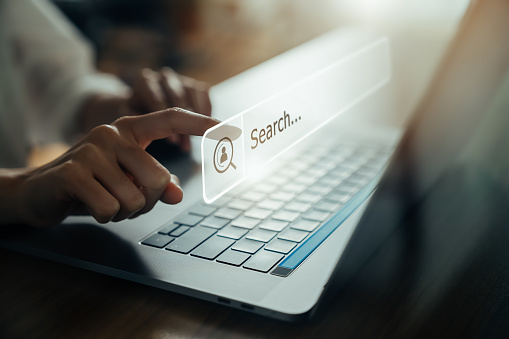 Here are 8 must-haves before embarking on SEO:
1. Analyze Competitors: 
It is important to understand who is in the space and how they are performing. Use tools like SEMrush or Ahrefs to get a sense of your competitors' current rankings, backlink profiles, and organic traffic sources. You should also evaluate competitors' content strategies and review what types of content resonate with their audiences.
This will help you create an SEO strategy that stands out from the competition and drives more qualified leads to your website.
2. Evaluate Technical SEO: 
After understanding your competitors, it is essential to identify technical SEO issues such as site load speed, broken links, incorrect redirects, etc., that could be hindering your performance in search engine results pages (SERPs). Taking a deep dive into your technical SEO issues will allow you to make the necessary changes that can positively impact organic search traffic and visibility.
3. Set Objectives: 
Setting quantifiable objectives is key for any successful SEO campaign. You should establish key performance indicators (KPIs) such as rankings, organic search traffic, backlinks, conversions, etc., which will help you track progress over time. This data will also be extremely useful when creating reports to show ROI on time and resources invested in the project.
Establishing clear objectives will no doubt boost your chances of achieving success with your SEO efforts.
4. Research Keywords: 
Knowing which keywords to target is one of the foundations of any successful SEO strategy. It is critical to understand the terms that people are searching for related to your business and create content around them. You should also use tools such as SEMrush, Ahrefs, or Google Keyword Planner to identify keyword opportunities with the highest potential for organic search traffic growth.
5. Create Content: 
Quality content is the backbone of any successful SEO strategy. You need to create content that resonates with your target audience and answers their questions, while also providing value through insightful information and analysis. Additionally, it's important to ensure that any new pieces of content are properly optimized with keywords and meta descriptions, so they have a better chance of appearing in SERPs.
6. Optimize Existing Content: 
It's not enough to just create new content, you also need to update and optimize existing content on your website. You should review popular pieces of content regularly to ensure they are still relevant and up-to-date, as well as identify any potential opportunities for optimization. Adding a few internal links or updating the title tag can have a huge impact on organic search traffic and rankings.
7. Monitor Progress: 
Tracking progress is essential in understanding how successful your SEO strategy has been over time. Use tools like Google Analytics to monitor changes in organic search traffic, rankings, conversions, etc., so you can make any necessary adjustments quickly and effectively. Monitoring progress will also allow you to gain valuable insights into what works best for your business and what strategies need improvement.
8. Utilize Social Media: 
In this day and age, it is essential to use social media to promote your content and business across multiple platforms. Create accounts on popular networks like Facebook, Twitter, Instagram, etc., and share your content regularly to drive more qualified traffic to your website. You should also encourage engagement by responding promptly to comments and messages left on your pages.
This will help you build a strong online presence that can be beneficial for SEO success in the long run.
By following these 8 steps, you will be well-equipped with the necessary knowledge and tools to create an effective SEO strategy that will improve organic search performance and visibility over time. With dedication and commitment, you can be sure to reap the rewards of increased website traffic, leads and conversions. Good luck!
Check out Sefe Marketing Digital Marketing.